Muirgen Original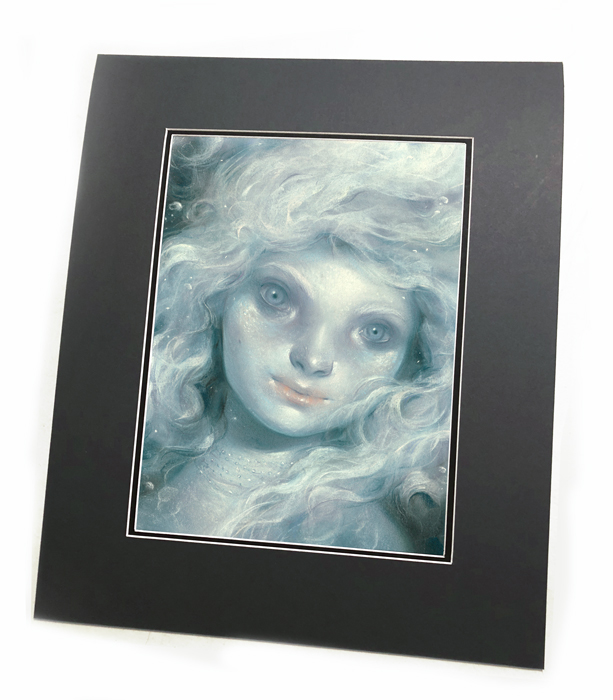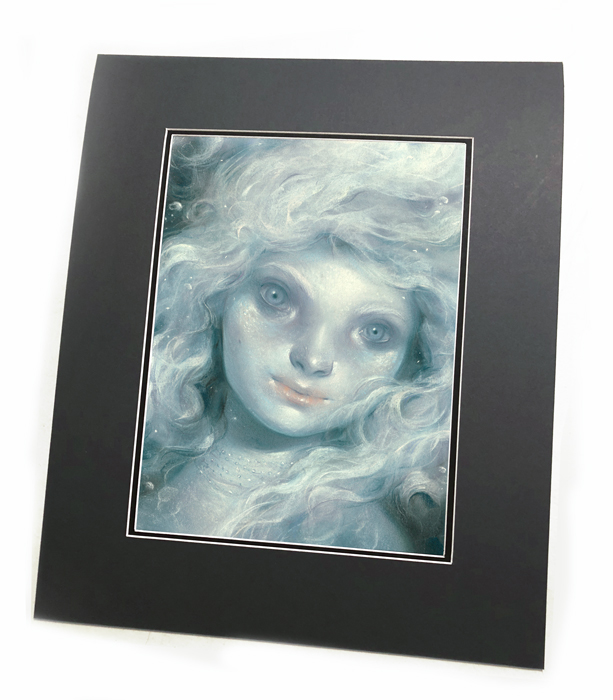 Muirgen Original
Purchase Here: http://www.everydayoriginal.com/product/muirgen/
Titled "Muirgen" meaning "born of the sea" in Gaelic. Created for a tutorial that will be featured in Graphite Magazine's July 2018 issue. A mermaid illustration to best demonstrate the use of chalk pastels. It was also a great opportunity to experiment with ideas for my Kickstarter book.
Chalk pastel on paper.
Artwork is 9×12 and double matted with 2.5″ acid free mat.
Artwork will be signed.
Important Note: This piece is chalk pastel and not sprayed with fixative since fixative alters the color. It is double matted and ready to be framed. It will be shipped safely in a plastic sleeve surrounded by cardboard, foam sheets, and bubblewrap as shown.
Product Height: 12
Product Width: 9
Product Medium: chalk pastel
Product Surface: Rives BFK
Product Framed: 14x17 Double Matted
Product Framed: Not Framed