Want me to come give a talk at your school?

Contact me at alovett@ashlylovett.com if you'd like me to be a guest speaker for your illustration department. I give talks to soon to be graduating illustration students. Presentations run from 1-6 hours depending on what package you want. Topics include how to build a client list, how to improve your online portfolio and online presence, social media, invoicing, contracts, cold emails to art directors, etc. Information applies to students who want to freelance or want an in-house job. On site or online web cam sessions optional. I know how difficult it is to enter this particular field and my mission is to help young artist navigate this exciting, but challenging career path. Past clients include College For Creative Studies in Detroit and The Visual Art Passage Way. Student and/or teacher referrals available on request.
Last updated 4-11-18. Most recent additions list at the bottom of this page.
Self-Promotion, Contracts, Building a Client List, etc.
Getting Started and Online Portfolios
Convention Conduct
Understanding Art Directors' Roles
Building Your Client List
Books
Career Development
Portfolio Website Builders
Best Website Builders - An excellent resource that lists and compares website providers.
Personal Online Stores
Etsy

BigCartel

Storenvy

Shopify

eCommerce options through your website provider
Merchandise Stores
RedBubble

Society6

InPrint

Threadless

TeePublic

Zazzle

Sticker Mule

Gumroad (digital products)
Print on Demand
Guide to Print On Demand companies
FanSocial Media Advice
It can be a slow process when trying to grow your social media presence. A growing following is useful for freelance illustrators who are trying to get their work in front of the right clients and connect with people who will share, buy prints, originals, merchandise, etc.
The 4 Essentials
Instragram, Facebook, Twitter, and Tumblr. Usually I'll post on my Instagram, which will then post on all my other sites. I also use IFTTT, which will assists me in posting across even more social media platforms like Pinterest, Linkedin, etc. And if I'm posting from Instagram to Twitter, it allows a photos instead of a URL link.
Some Things to Remember
Know your Audience. Post consistent work. If you consistently post concept art, then that is what your audience was drawn to in the first place and that's what made them click the Follow button.

Connect Everything. Use IFTTT to post across all your social media. Always have links to your website and other social media platforms, so people can choose how to receive your information. Some people prefer Twitter over Facebook or Instagram over Tumblr.

Post Regularly. Post at least once a week. Every 3-4 days is best.

Engage. People want to get to know you, your artwork, and your process. Always try to respond to comments and engage in other people's accounts. Tell people thank you if they share your work or sales. Don't be shy to share other artist's work that you admire too and tag them.

Process Work. People love process shots and videos. I get the most likes/views with those.

Share. Share your work with other accounts that post the same genre. Do your research.

Tags and Hashtags. Use tags to help people find your work. If you've created pop culture work, be sure to tag the creator, fan groups,actor, etc. See examples in the gallery (bottom left). Look at other artist's with large following and see what #hashtags and accounts they are using.

Online Challenges. I've seen accounts grow so fast by participating in challenges. InkOctober is a big one. Here is a PDF of all the challenges I know about: Monthly Challenges #hashtag List. A big thank you to Amanda Makepeace for collecting this information.

Leave a Trail. Add your website to EVERY jpeg you put out on the internet. Typically a low opacity website link that doesn't distract from the image (see examples here). Another extra measure is to have your name in the file title. For example, AshlyLovett_Title.jpeg

Create a Brand (hardcore marketing when you're ready) - Using your story to create a personality/brand. This webisode is helpful. Creating a Brand Story - 1FantasticWeek.
Security and Your Copyrights
Convention & Seminar List
Comic/Gaming/Pop Culture
GenCon

Dragoncon

NY & LA Comicon

Wizard World

Emerald City Comic Con

Comicpalooza
Useful or Just Fun Websites, Blogs, ect.
Personal Favorite Articles
My Favorite Artist Interviews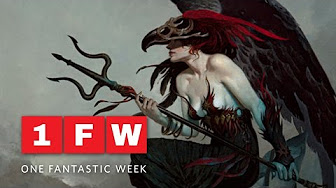 Online Illustration Educational Programs
(Unless otherwise noted, these are programs I recommend because I or an associate of mine have vouched for the quality of learning.)
On-Site Illustration Workshops

For an additional Listings and Information
• Illustrator Kelly McMorris put together some great resources here.
• Illustrator Kiri Ostergaard Leonard wrote a great post about online courses and mentorships here
On-Site BA Illustration Colleges
coming soon
Things I'd like to Add When I Have Tim
Convention advice, online merchandise websites sources, newsletters, etc. coming soon.

Kickstarter and crowdfunded campaign advice coming soon.

Artist Representative advice and list coming soon.

Advice on Limited Edition print sales, giclee prints, archival inks, etc. coming soon.

Printing and shipping advice coming soon.

How to do your taxes as a freelancer, retirement fund, keeping the books, etc. coming soon.

Mounting and Framing Artwork coming soon, I do already have 2 blog posts on Fixatives and Mounting Paper on Wood.
Follow my social media for updates or sign-up for my Monthly Newsletter.
Children's Books Industry
• SCBWI Membership
I highly suggest joining the Society of Children's Book Writers and Illustrators (SCBWI) guild. It is a national organization with many very useful resources, which include grant and scholarships, local and national conferences, online forums, monthly bulletins, a membership profile page, etc. The biggest perk that is worth the yearly membership is their annual PDF handbook, which is updated regularly and lists all the big and small publishers within the US. It includes the publishers' contact information, publication type, what they are looking for, art director and editor information, etc. It also includes a lot of other useful information on how to submit to publishers, pricing, copyright information, etc. etc.
That book is gold.
• It is also smart to join local guilds, art communities, groups, etc. This way you can talk directly with people who have the same interests and goals. It is always about networking and getting your work out there and seen. Networking, networking!
Useful Websites
• Writing and Illustrating
• Children's Illustrator (includes useful interviews from Art Directors)
• Publisher's Weekly:Children's Books
•Publishing Trends
(more coming soon)